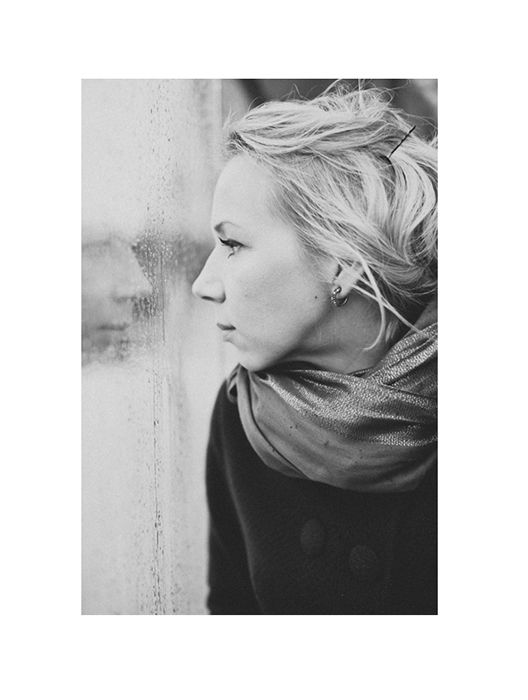 Kylli Sparre is based in Tallinn, Estonia.
In her work, Sparre desires to look beneath the surface, hear the unsaid words and study the relationships between people and their surroundings. Her background in dance is often influencing her images: the movements and the carefully observed bodies play a big part in her work. The artist tells you a story where subject and surrounding can become one. It thereby almost transforms into a dance. Although her work can be theatrical, there is always an utter sense of peace emerging from it. Whether the images are surreal, dreamlike or symbolic, they come from her thoughts, observations and experiences.
Sparre's work is internationally praised and she was rewarded with the Sony World Photography Award 2014.
Prints are available:
For prints and other requests please contact sparrekart@yahoo.com
Exhibitions:
World of Tales solo exhibition Valmiera (2020)
Affordable Art Fair UK London (Gallery ArtZandra) (2019)
Solo exhibition "Lasting Echoes" in Amsterdam (Qlick Gallery) (2019)
Affordable Art Fair Stockholm (2018)
Art the Hague(2018)
KunstRai (2018)
Solo exhibition at Eesti Draamateater (2017)
This Art Fair (2017)
Forreal Art Fair(2017)
Art The Hague (2017)
KunstRai (2017)
Affordable Art Fair Hamburg (2016)
Art The Hague (2016)
"Dreams" solo exhibition at the Qlick Gallery (2016)
This Art Fair, Amsterdam (2015)
Summer Group Expo, QLICK Editions Amsterdam (2015)
The Hague Art Fair, The Hague (2015)
We Are The Guys X Gustafson Group Show, Amsterdam (2015)
KunstRAI, Amsterdam (2015)
Solo exhibition "World of tales"
12.09 - 01.11.2014 Qlick Editions (Amsterdam)
Tallinn Fashion Week 2014Salme Kultuurikeskus 23-26.10.2014
KunstRAI 2014 04.06-09.06.14 (Amsterdam)
Fotomuuseum 29.05-30.08.14 (Tallinn)
Somerset House (London) 1-18.05.2014
Sony World Photography Awards exhbition
Italie laBas (Avignon) 13.12.13-06.01.14 solo exhibition "Mad-Ame"
The Great Last Minute Art Fair in Rotterdam 2014
Le Salon de la Photo, November 7-11 2013
Paris (Grand Prix de la Decouverte 2013)
Grand Prix de la Decouverte 2012 /International Fine Art Photography Competition Category finalist
Nofound photo fair
Garage Turenne, Paris Nov. 16th - Nov. 19th, 2012
Publications, among others:
Elle Germany
Focus Magazine
Brigitte Magazine
SHUTR Photo Magazine
Tableu Fine Art Magazine
Photographize Magazine
Yucca Magazine
PH Magazine
Below Magazine
Danzar Mundos Magazine Argentina
Juxtapoz Magazine
Positiiv
Estetica
Fahrenheit
Demurez Cover Arts Vienna
Trevillion
Photo Vogue Italy
Colossal
My Modern Metropolis
Beautiful Bizarre Magazine
Recognition:
14th Julia Margaret Cameron Awards - Fine Art Professional category winner (2019)
PX3 Red Competition category winner (2016)
IPA Special Digitally Enhanced – Professional category winner (2014)
PX3 Prix de la Photographie, Paris. Fine Art Digitally Enhanced – 2x Gold, 2x Silver (2014)
Sony World Photography Award category winner (2014)
Grand Prix de la Decouverte Honorable mention in Experimental category (2013)
Julia Margaret Cameron Award 5th honorable mention(2013)
Nominee/finalist IPA Photography Awards 2013 Honorable mention (2013)
Pentax Portrait competition 2013 2nd place(2013)